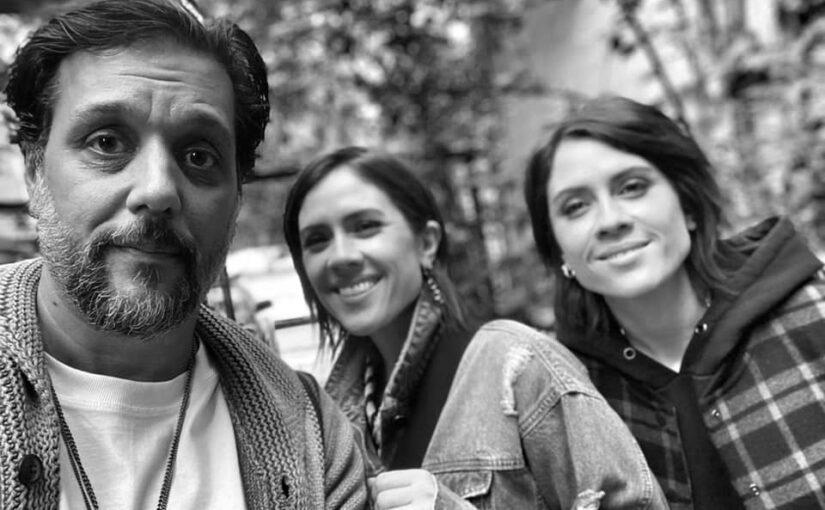 Tegan & Sara
Here we go. This is a special show. So many great records stacked and ready to be spun for you plus a little bit of everything coming full-circle. Tegan. and Sara were the first artists to perform in my living room and they are back for this episode. I will always be appreciate their friendship. Tune in for this beautiful algorithm-free, musical journey.
Playlist
Buddy Holly, "Everyday"
Sloan, "The Rest Of My Life"
The Clash, "The Magnificent Seven"
Sarah Harmer, "New Low"
New Chance, "Over Worked"
Jamila Woods, "Zora"
Rage Against The Machine, "Bulls On Parade"
RUN DMC, "Sucker M.C.'s"
Kendrick Lamar, "King Kunta"
Wu Tang Clan, "C.R.E.A.M."
Chilly Gonzalez, "Night Moves (Strombo Session)"
Chilly Gonzalez, "Solitaire (Strombo Session)"
Billie Eilish, "Everything I Wanted"
Debra Jean Creelman, "Smoke"
Caribou, "Home"
Tricky, "Overcome"
Portishead, "Sour Times"
Graham Van Pelt, "Release Yourself"
Repair, "Breaking Patterns"
U2, "Last Night On Earth"
Joy Division, "Transmission"
My Bloody Valentine, "Who Sees You"
Tegan & Sara, "Hey, I'm Just Like You"
Tegan & Sara, "Don't Believe The Things They Tell You (They Lie) (Strombo Session)"
Tegan & Sara, "Keep Them Close Cuz They Will Fuck You Too (Strombo Session)"
Tegan & Sara, "The Con"
Tegan & Sara, "Walking With A Ghost"
Tom Waits, "Paris Mood"
Tom Waits, "Singapore"
Howlin' Wolf, "Smokestack Lightnin'"
Koko Taylor, "Love You Like A Woman"
Ray Charles, "Lonely Avenue"
Sharon Jones & The Dap Kings, "Give Me A Chance"
Mount Kimble, "You Look Certain (I'm Not So Sure)"
Andy Shauf, "Try Again"
Loony, "Some Kinda Love"
DeVante, "When I Want You"
Michee Mee, "Jamaican Funk"
Ajani Jones, "Lucid"
The Stranglers, "Golden Brown"
Kenny Rogers, "The Gambler"
Guns N' Roses, "Sweet Child O' Mine"
Angel Witch, "We Are Damned"
Spell, "Sisters Of The Moon"
Iggy Pop & The Stooges, "Search And Destroy"
The Exploited, "I Believe In Anarchy"
Crass, "Smash The Mac"
Green Day, "Jesus Of Suburbia"
Floggy Molly, "The Light Of A Fading Start"
Bad Religion, "A Walk"
Pink Floyd, "Another Brick In The Wall Part 1"
Black Mountain, "Closer To The Edge"
The Rolling Stones, "Moonlight Mile"
Low, "Laser Beam"
Bill Faye, "Filled With Wonder Once Again"
Ella Fitzgerald, "Azure"
Radiohead, "4 Minute Warning"