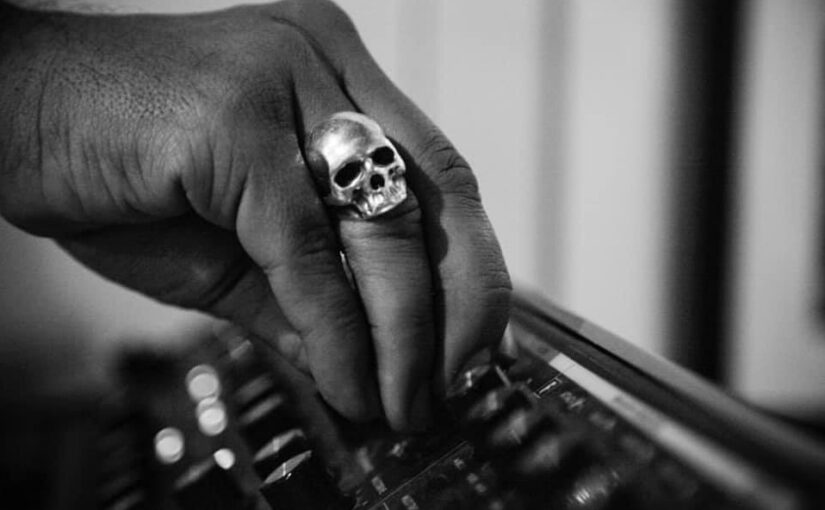 REGINE + DOMINIQUE ANGLADE / DRAGONFORCE
Alright music lovers, we have a big show for you! We roll deep with some incredible music night and welcome some very special guests, Regine Chassagne from Arcade Fire comes to the house with her long-time friend, and partner at KANPE, Dominique Anglade. KANPE is an organization they co-founded which focuses on improving lives in Haiti.
We also call Herman Li from DRAGONFORCE to ask him some questions about the new album and to congratulate him on the 20th anniversary of the band.
Playlist
Queen - Stone Cold Crazy
Howlin' Wolf - Back Door Man
AC/DC - Shoot To Thrill
The Shivas - Gloria
Moon Palace - Who You Are
Great Grandpa - Bloom
Radiohead - Airbag
Bob Marley & The Wailers - Babylon System
Ezra Furman - My Teeth Hurt
Billy Woods - Hiding Places
Billy Woods - History Will Absolve Me
Lex Leosis - I Don't Play That
Supreme Being Unit - When The Beasts In The House
Miles Davis - Godchild
Marvin Gaye & Tammi Terrell - Ain't No Mountain High Enough
Beach Boys - God Only Knows (a capella tag)
Blondie - One Way Or Another
Television - See No Evil
Iskwe (feat Tanya Tagaq) - The Unforgotten
Ruby Waters - Here's To You
Arcade Fire - Sprawl II
Arcade Fire - Here Comes The Nighttime
Boukman Eksperyans - Zombie
Arcade Fire - Haiti
Jacques Fortere, Raoul Joseph, Sylomene Fevrier - St. Jacques
Pearl Jam - Elderly Woman Behind The Counter
Joseph - Come On Up To The House
Tom Waits - Come On Up To The House
Taylor Hawkins And The Coattails Riders - Get The Money
Taylor Hawkins And The Coattails Riders - I Really Blew It
Empty Country - Jets
Empty Country - Ultrasound
FKA Twigs - Cellophane
Cartel Madras - Goonda Gold
Cartel Madras - Lil Pump Type Beat
Bjork - Army Of Me
Sublime - Waiting For My Ruca
Brand Nubian - Step To The Rear
The Clash - Death Or Glory
Operation Ivy - Knowledge
Lie - Better Sex
Beastie Boys - Intergalactic
Dragonforce - My Heart Will Go On
Iron Maiden - Wrathchild
Dragonforce - Razorblade Meltdown
Tool - Invincible
Pulp - This Is Hardcore
Seabear - Waterphone
Nina Simone - I Wish I Knew How It Would Feel To Be Free
Coldplay - Fix You