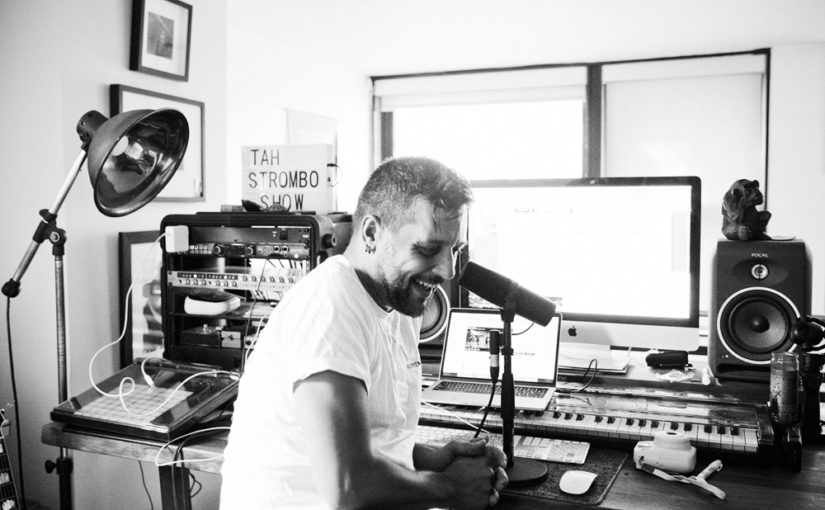 Hundo 2017: Part Two
In part two of Hundo 2017, George shares the best songs of the year with you from to Gorillaz to Gord Downie, Kamasi Washington to Partner, Jessie Reyez to Sampha. We'll feature some of the favourite songs chosen by our team and friends of the show, including Kevin Drew and WEAVES' Jasmyn Burke.

Listen to Part One (100-51) right HERE. And stream the complete Hundo via Apple Music right HERE.
Playlist
50. Gorillaz, "Charger (Ft. Grace Jones)"
49. King Krule, "Dum Surfer"
48. (CC) Maylee Todd, "Downtown (Strombo Sessions)"
47. The Sadies, "Another Season Again (Strombo Sessions)"
46. Alex Cameron, "Candy May"
45. She-Devils, "Hey Boy"
44. Princess Nokia, "Tomboy"
43. The Black Madonna, "He Is The Voice I Hear"
42. JAY-Z, "Smile"
41. Bill Murray + Jan Vogler, "When Will I Ever Learn To Live In God?"
40. Ibeyi, "Deathless (Ft. Kamasi Washington)"
39. Lucy Rose, "Second Chance (Strombo Sessions)"
38. WEAVES & Tanya Tagaq, "Scream"
37. Do Make Say Think, "Return, Return Again"
36. The Barr Brothers, "Queens Of The Breakers (Strombo Sessions)"
35. J.J. Shiplett, "Something To Believe In"
34. Bjork, "The Gate"
33. Oliver, "Heartattack (Ft. De La Soul)"
32. Alvvays, "Plimsoll Punks"
31. Cold Specks, "Two Worlds (Strombo Sessions)"
30. Partner, "Everybody Knows (Strombo Sessions)"
29. Leif Vollebekk, "All Night Sedans (Strombo Sessions)"
28. Daniel Romano, "Modern Pressure"
27. The Weather Station, "Thirty (Strombo Sessions)"
26. Lydia Ainsworth, "The Road"
25. Central, "Pillow Peace"
24. Propagandhi, "Cop Just Out Of Frame"
23. Julie And The Wrong Guys, "Love And Leaving"
22. The National, "Turtleneck"
21. Frank Ocean, "Chanel"
20. St. Vincent, "New York"
19. Daniel Caesar, "We Find Love"
18. The Belle Game, "Bring Me (Strombo Sessions)"
17. Father John Misty, "Pure Comedy"
16. Broken Social Scene, "Stay Happy"
15. Pierre Kwenders, "Sexus Plexus Nexus (Strombo Sessions)"
14. Gord Downie, "Introduce Yerself"
13. Thundercat, "Them Changes"
12. Mac Demarco, "My Old Man (Strombo Sessions)"
11. Queens Of The Stone Age, "Feet Don't Fail Me"
10. Arcade Fire, "Put Your Money On Me"
09. Godspeed You! Black Emperor, "Bosses Hang, Pt. I"
08. Stormzy, "Cold"
07. Kamasi Washington, "Perspective"
06. Slowdive, "Star Roving"
05. Kendrick Lamar, "DNA"
04. Land Of Talk, "This Time"
03. Jessie Reyez, "Gatekeeper (Strombo Sessions)"
02. Mount Eerie, "Real Death (Strombo Sessions)"
01. Sampha, "(No One Knows Me) Like The Piano"