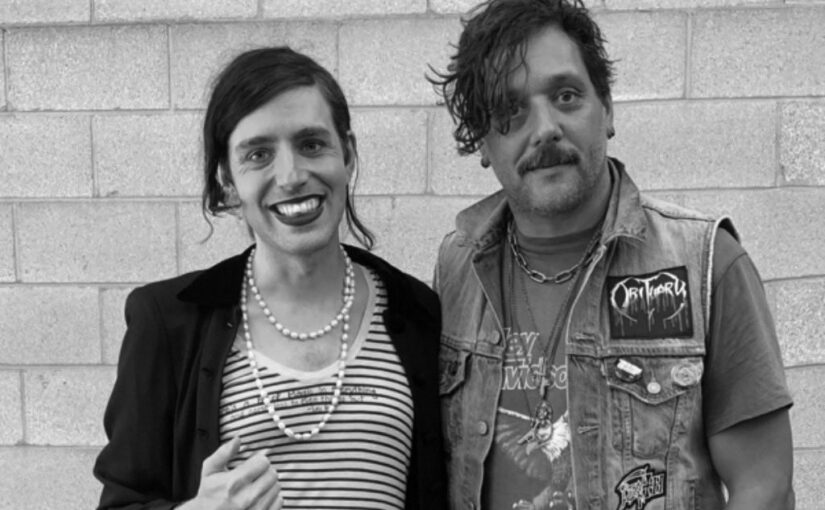 Ezra Furman, Olivia Maeval + Macko
We're back for another sparkling episode of The Strombo Show. I'm really exciting for this one. Aside from the wild collection of songs. I'm thrilled that Ezra Furman is coming over to the house. Ezra has just release an album called 12 Nudes and I think it is one of the best albums of the year. Ezra and I lean into pain and discomfort of music, politics, gender and jokes and spin some incredible tracks. And, (also exciting) We're gonna meet the first ever recipient of the George Stroumboulopoulos Music Therapy Scholarship.  Her name is Olivia and she might just show you ways that you can help. We're a four hour, commercial-free, algorithm-free, consultant-free musical journey. More Music, More community, more love, more fight. Listen and share with your friends.
Thank you,
George
Playlist
Iron Maiden, "Running Free"
The Runaways, "Cherry Bomb"
Whitesnake, "Here I go Again"
White Stripes, "Seven Nation Army"
Little Destroyer, "Alpha"
Kim Gordon, "Sketch Artist"
Kemba, "Captain Planet"
The Highwaymen, "Highwayman"
David Bowie -Space Oddity"
Velvet Underground, "Pale Blue Eyes"
Ray Charles, "Let's Go Get Stoned"
Safia Nolin, "J'ai Demande a la lune"
Safia Nolin, "Tu ne Sauras Jamais"
Summer Cannibals, "Can't Tell Me No"
Catherine Wheel, "Black Metallic"
Iron Maiden, "Run To The Hills"
Mozart, "Streichquartett BKV 458 Jagdquartett"
Aretha Franklin, "Respect"
Radiohead, "House Of Cards"
Arcade Fire, "No Cars Go"
Russian Circles, "Aruck"
The Clash, "Magnificent Seven
Iskwe, "Sweet Tuesday"
DJ Seinfeld, "Electrian"
Yotto, "Nova"
Khruangbin, "Four Of Five"
Rome Streetz, "Seizure"
Dave, "Streatham"
Cypress Hill, "I Want To Get High"
Muddy Waters, "Champagne & Reefer"
Cheech and Chong, "Up In Smoke"
Tom Waits, "Broken Bicycles"
Crosby Stills & Nash, "Marrakesh Express"
City And Colour, "Living In Lightning"
Ezra Furman, "I Wanna Be Your Girlfriend"
Ezra Furman, "My Teeth Hurt"
Ezra Furman, "Trauma"
Ezra Furman, "From Nowhere to Nowhere"
Jay Reatard, "Always Wanting More"
Patti Smith, "Gloria"
Evelyne Brochu, "Maintenant ou Jamais (
c(Hey I'm just like you)
Wutang Clan, "C.R.E.A.M"
Gang Starr, "Tonz 'o' Gunz"
Gang Starr Ft. J. Cole, "Family And Loyalty
Ween, "I'm In The Mood To Move"
The Upsetters, "Upful Dub Fashion"
Well Worn Pair Of Pants
The Beatles, "Within You Without You"
John Denver, "Take Me Home Country Road"
Starland Vocal Band, "Afternoon Delight"
Johnny Cash, "God's Gonna Cut You Down"
The Descendents, "I Don't Wanna Grow Up"
Warm Bodies, "I Want My Alien"
No Brainer, "Desperation"
Good Riddance, "Overcoming Learned Behaviour"
Mudhoney, "One Bad Actor"
Pearl jam Better Man"
Choir Choir Choir, "Last of the unplucked Gems"
Kraftwerk, "Morgenspaziergang"