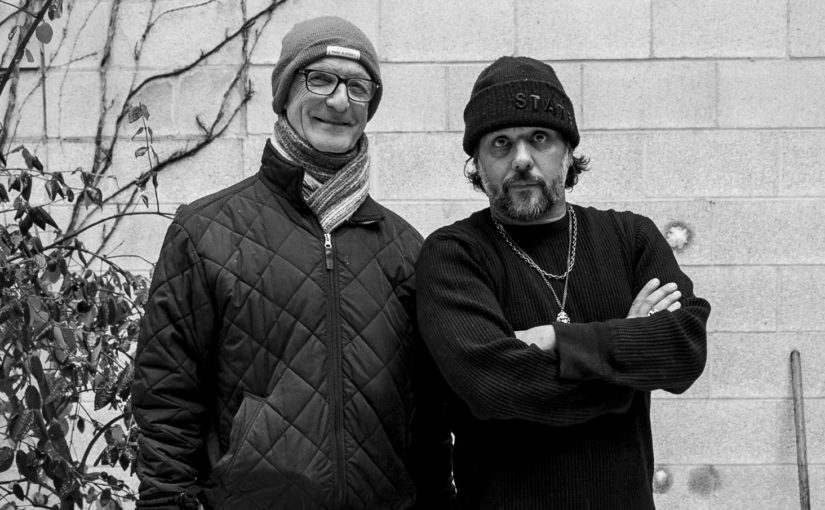 Eva Husson, Kim Mitchell + Sydanie
Sunday night is for our friend, Darryl Weeks.
Eva Husson has been a nomad, earned her Masters and has written and directed several films, including the Palme D'or nominated, Girls In The Sun. At this year's Cannes premiere of that film, women from the film industry delivered a statement of gender equality. This included Kristen Stewart, Jane Fonda, Cate Blanchett, Ava DuVernay, Patty Jenkins, Marion Cotillard, Agnès Varda — among the 82 women who climbed the steps of the Palais together. That number representing 82 films directed by women that have screened as official selections in Cannes competition, compared to 1,645 films directed by men—a ratio of less than five percent. When she visited the House during TIFF 2018, she unravelled that moment of solidarity, today's movement within the film industry, France's tradition of nationalism, the process of creating her war film about sisterhood and survival in Iraqi Kurdistan, learning about differing life perspectives, modern racism, social justice within art, how landing in America five-days before 9/11 shifted her film directing courses at AFI and her desire to remake Jacques Demy's "Peau d'Âne."
Kim Mitchell continues to live by his personal mission statement of "Rock N Roll Duty" and for the first time, he sits down with George. They explore the unheard Gord Downie collaboration, his stroke recovery, the art of writing with optimism, life after his long-running Q107 gig, stories behind some of his biggest songs, how he embraced the local music festivals, his dog Webster, what Max Webster song he often strums at home, obsessing over Jimi Hendrix and he exclusively reveals his new reworking of "Diamonds Diamonds" with Barenaked Ladies. 
Sydanie is what she self-describes as: "supernatural rapper mom." We found ourselves spinning her 999 mixtape relentlessly. One of our favourite artists in the country. 
She's doing a lot with the power of music. Music to help heal. She also founded MOCHA (Mothers Organized in Community Healing Arts) to provide safe creative spaces for racialized, queer and economically challenged mothers. In conversation with George, Sydanie digs into everything from drone therapy to motherhood and 
identity
 in art, weaved through with a playlist of songs that tell her story.
We lost our friend and beloved publicist Darryl Weeks. He was a true champion of his family and music. He helped many in the community navigate their way. To celebrate him, we'll hear from some of the many friends and artists that he worked with: Art D'ecco, Born Ruffians, Louise Burns, Paul Saulnier of PS I Love You, Stephen Ramsay of Young Galaxy and Tim Burgess of The Charlatans. If you feel like you can help his children's education fund, donate here.
We'll also premiere new music from Vancouver's TARIQ and will hear from our friend Jade Bergeron, the woman behind the Flying Hórses.
Tell your friends that the Spirit Of Radio lives on.
Magnificent 7
7

Les Louanges, "Jupiter"

6

Les Louanges, "Wescott"

5

Daughters, "Less Sex"

4

Alexisonfire, "Familiar Drugs"

3

Q052, "Comes Back Again"

2

Tallies, "Easy Enough"

1

Beck, "Tarantula (Ft. Feist) (Colourbox Cover)"
Playlist
New Order, "Your Smiling Face"
The Charlatans, "Just When You're Thinkin Things Over (Strombo Sessions)"
Death, "Politicians In My Eyes"
Marvin Gaye, "Piece Of Clay"
Les Louanges, "Jupiter"
Les Louanges, "Wescott"
Les Louanges, "La nuite est une panthere"
Sydanie, "Error 404"
Bitty McLean, "Walk Away From Love"
Goapele, "Closer"
Daughters, "Less Sex"
Alexisonfire, "Familiar Drugs"
Alexisonfire, "Accidents"
The Langley Schools Music Project, "Calling Occupants Of Interplanetary Craft"
The Charlatans, "The Only One I Know"
Average Sex, "Melodie"
N.F. Porter, "Keep On Keeping On"
Olivia Newton-John, "Magic"
Ian Dury and the Blockheads, "Reasons To Be Cheerful (Part Three)"
TARIQ, "Walking Dead"
Q052, "Comes Back Again"
New Chances, "Chasing The Sunset"
Flying Horses, "Isolation"
Do Make Say Think, "Horripilation"
The Cure, "In Between Days"
Sharon Van Etten, "Comeback Kid"
Frankie Valli, "The Night"
Marc Ribot, "Bella Ciao (Ft. Tom Waits)"
My Bloody Valentine, "Soon"
Yeah Yeah Yeahs, "Maps"
Elvin Bishop, "Fooled Around And Fell In Love"
Max Webster, "Hangover"
Kim Mitchell, "Diamonds Diamonds (Ft. Barenaked Ladies)"
Kim Mitchell "On The Road (Strombo Sessions)"
Kim Mitchell, "All We Are"
Tallies, "Easy Enough"
The Smiths, "Heaven Knows I'm Miserable Now"
Jim Bryson, "Please, Please Let Me Get What I Want (The Smiths Cover) (Strombo Sessions)"
Broken Social Scene, "1972 (Strombo Sessions)"
Broken Social Scene, "The Sweet Sea"
Beck, "Tarantula (Ft. Feist) (Colourbox Cover)"
Beck, "Never Tear Us Apart (Ft. St. Vincent)"
INXS, "Never Tear Us Apart"
Jessie Reyez, "Con El Viento"
M83, "Kim And Jessie"
Morgan Kibby, "Stay With Me (Girls Of The Sun OST)"
Lee Moses, "Bad Girl (Part 1)"
Isao Tomita, "Clair de lune"
Electric Light Orchestra, "Telephone Line"