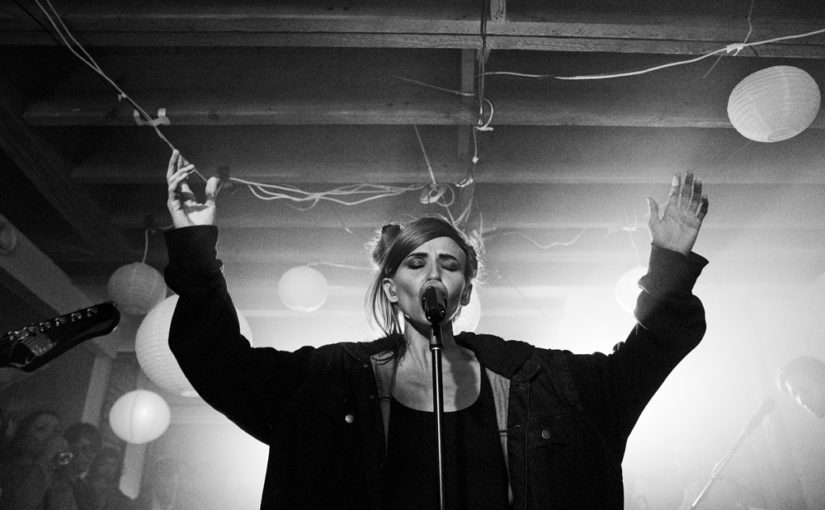 Charlotte Cardin, Lights + Wire
Tonight's the night.
Charlotte Cardin left her modelling career and success on Montreal's La Voix to return to school and become a doctor, traveled before she opened for Sting and reignited her music career. Alongside Jessie Reyez, she earned the inaugural Slate Music Emerging Songwriter Award this year. In conversation with George, she dives into how she finds freedom through her music in front of an impromptu audience at the House Of Strombo.
LIGHTS is the daughter of missionary parents and grew up in many parts of the world – Philippines, Jamaica, Ontario, British Columbia. At 18, changes her name to Lights and while creating her music and balancing motherhood motivates her schedule, she's also created a comic series entitled Skin And Earth – a story of a girl named En in search of hope in a post-apocalpytic world. Politics. Sexism. Heroes. Villains. End of days. A record and a comic for now. We get into in in the full-conversation online, but for now, Lights stomps through our back door for an evening of anthemic optimism and her LIGHTS army in tow
WIRE's landmark album Pink Flag turns 40 this year, but they want nothing to do the past and everything to do with the future as they drop their latest record, Silver/Lead. Original members Colin Newman and Graham Lewis talk art education, how society makes people make money, their writing process, artistic concepts behind the band and what keeps them keeping on. As Newman quips, "We're the most famous band that you've never heard of."
As part of our ongoing series to celebrate the greats, we'll tip our hats to the Queen of Soul, Aretha Franklin with a soundscape that includes archival interviews, demos and exclusive HoS covers by Charlotte Cardin and The Secret Things.
We'll deliver 3-hours of uninterrupted music for music lovers by music lovers, including a celebration of the Horseshoe Tavern's 70th birthday with stories from Chris Murphy of Sloan, Damian Abraham of Fucked Up + Sarah Harmer. We also premiere new music from Darcys, Jane's Party and Jonathan Kawchuk.
Lock it. Crank it. Join the collective.
Playlist
Gary Portnoy, "Where Everybody Knows Your Name"
The Loi-Toki-tok Band, "Ware Wa"
Michael Jackson, "Don't Stop Til' You Get Enough"
Jazz Cartier, "How Did I Get This Deep?"
Ssion, "Comeback"
The Cure, "Pictures Of You"
Charlotte Cardin, "Main Girl (Strombo Sessions)"
Charlotte Day Wilson, "Doubt"
Jessie Reyez, "Gatekeeper"
Death In Vegas, "Girls"
Kings Of Lowertown, "Woodpile"
The Tragically Hip, "Bobcaygeon"
Damien of Fucked Up REQ: The Strokes, "New York City Cops"
Frank Black, "Do You Feel Bad About It?"
The Rolling Stones, "Last Time"
Wire, "Strange"
Wire, "I Feel Mysterious Today"
The Move, "Fire Brigade"
Ramones, "Judy Is A Punk"
Wire, "Short Elevated Period"
Jane's Party, "Last Train Home This Christmas"
Darcys, "Another Log on The Fire"
Lights, "New Fears (Strombo Sessions)"
Lights, "Savage (Strombo Sessions)"
Lights, "Muscle Memory (Strombo Sessions)"
Lights, "From All Sides (Strombo Sessions)"
Lights, "Shape Of You (Ed Sheeran Cover) (Strombo Sessions)"
Lights, "Moonshine (Strombo Sessions)"
Lights, "Giants (Strombo Sessions)"
Jonathan Kawchuk, "Lagos"
Norma Tanega, "A Street That Rhymes At 6 A.M."
Electric Light Orchestra, "Telephone Line"
Electric Light Orchestra, "Mr. Blue Sky"
Aretha Franklin, "I Never Loved A Man (The Way I Love You) (Demo)"
Aretha Franklin, "Chain Of Fools"
Charlotte Cardin, "I Say A Little Prayer (Strombo Sessions)"
Aretha Franklin, "Think (The Blues Brothers Version)"
The Secret Things, "Baby I Love You (Strombo Sessions)"
Aretha Franklin, "Are You Leaving Me? (Demo)"