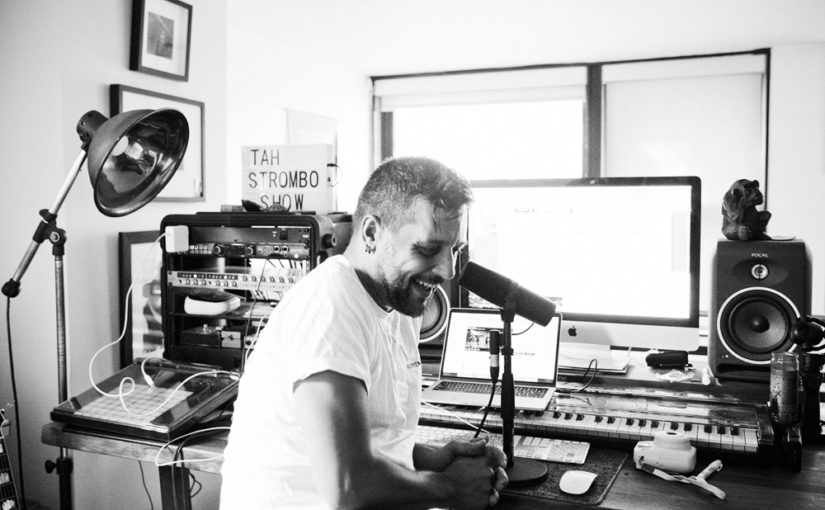 Hundo 2017: Part One
In part one of Hundo 2017, George shares the best songs of the year with you from to Run The Jewels to Emily Haines, Vivek Shraya to Omar Souleyman, Charlotte Gainsbourg to Gord Downie. We'll feature some of the favourite songs chosen by our team and friends of the show, including Partner and Lou Canon.

Listen to Part Two (50-01) right HERE. And stream the complete Hundo via Apple Music right HERE.
Playlist
100. Run The Jewels, "Talk To Me"
99. Shabazz Palaces, "Shine A Light (Ft. Thaddillac)"
98. Kesha, "Woman"
97. LIGHTS, "Savage (Strombo Sessions)"
96. Future Islands, "Ran (Strombo Sessions)"
95. Mo Kenney, "Unglued (Strombo Sessions)"
94. B.A. Johnson, "Too Messed Up To Be In This Canoe"
93. Walrus, "In Timely Fashion"
92. Rapsody, "Laila's Wisdom"
91. WARES, "Keeping Me Awake"
90. Nefe, "Minute"
89. Drake, "Passionfruit"
88. Charly Bliss, "Glitter"
87. Omar Souleyman, "Ya Boul Habari"
86. Terra Lightfoot, "Stars Over Dakota (Strombo Sessions)"
85. LCD Soundsystem, "American Dream"
84. The War On Drugs, "Strangest Thing"
83. Spoon, "Can I Sit Next To You (Strombo Sessions)"
82. Tove Lo, "Disco Tits"
81. Iskwe, "Nobody Knows (Strombo Sessions)"
80. Kid Koala, "Fallaway (Ft. Emiliana Torrini)"
79. Amelia Curran, "No More Quiet (Strombo Sessions)"
78. Hollerado, "Don't Shake (Strombo Sessions)"
77. Portugal The Man, "Feel It Still"
76. Silver Pools, "Bleach Cloud (Lay Down In The Road)"
75. Lou Canon, "Fever (Strombo Sessions)"
74. Sam Patch, "Listening (Strombo Sessions)"
73. Ryan Adams, "Do You Still Love Me?"
72. Twist, "Going Home (Strombo Sessions)"
71. Neil Young, "Stand Tall"
70. Laura Marling, "Next Time (Strombo Sessions)"
69. Casper Skulls, "You Can Call Me Allocator"
68. Giant Hand, "Spark (Strombo Sessions)"
67. Charlotte Gainsbourg, "Deadly Valentine"
66. Wiley, "Speakerbox"
65. WOODS, "Spring Is In The Air"
64. Sunflower Bean, "I Was A Fool"
63. Magnetic Fields, "'68: A Cat Called Dionysus"
62. Margo Price, "All American Made"
61. Clairmont The Second, "44 Me (Strombo Sessions)"
60. Cherry Glazerr, "Told You I'd Be With The Guys"
59. Wolf Alice, "Yuk Foo"
58. Power Trip, "Firing Squad"
57. Destroyer, "Tinseltown Swimming In Blood"
56. STARS, "Privilege"
55. Anzola, "Spirit Of A 404"
54. Vivek Shraya, "Sweetie"
53. Gord Downie, "Coco Chanel no.5"
52. Mappe Of, "Nimbin (Strombo Sessions)"
51. Emily Haines, "Choir Of The Mind (Strombo Sessions)"