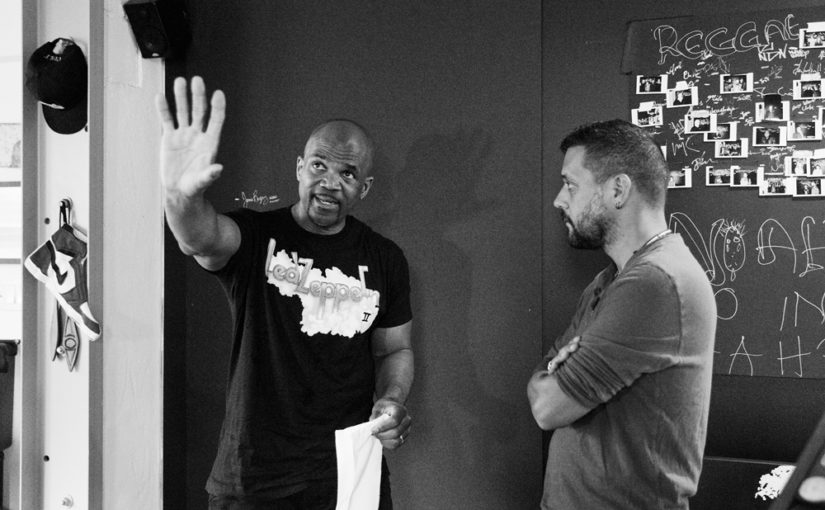 DMC, Lady Gaga + Partner
We're back.
Strombo returns with the best records in the best order, along with many special guests. The King of Rock DMC opens up about his struggle with depression, suicide and second career with Darryl Makes Comics. The Mother of Monsters Lady Gaga celebrates her upcoming documentary 'Gaga: Five Foot Two' in conversation from TIFF 2017. The future of rock'n'roll Partner deliver their first radio session ever with an electrifying set, including several AC/DC covers and an appearance from Josée's father.
To commemorate the night before the Polaris Prize is revealed, short listers choose their favourite songs by other contenders: Lido Pimienta on Tanya Tagaq and Lisa LeBlanc on Feist. We also exclusively premiere music from Liam Corcoran, SC Mira and Twist. Phew. Come inside!
Magnificent 7
7

Twist, "Going Home"

6

Death From Above 1979, "Nomad"

5

Caren, "Teach Me"

4

Julie And The Wrong Guys, "Love And Laughing"

3

The National, "Born To Beg"

2

Liam Corcoran, "Out Of This World II"

1

SC Mira, "Breakin' My Skin"
Playlist
The Chemical Brothers, "In Dust We Trust"
T-Rex, "20th Century Boy"
Jimi Hendrix, "Are You Experienced"
Twist, "Going Home"
Leikeli47, "Miss Me"
Death From Above 1979, "Nomad"
Lido Pimienta, "Agua"
Tanya Tagaq, "Ajaaja"
Feist, "Pleasure"
Husker Du, "Flip Your Wig"
The Cure, "Close To Me"
Caren, "Teach Me"
Partner, "Everybody Knows (Strombo Sessions)"
Partner, "Long Way To The Top (AC/DC Cover) (Strombo Sessions)"
Partner, "Big Gay Hands (Strombo Sessions)"
Eric's Trip, "Behind The Garage"
Julie And The Wrong Guys, "Love And Leaving"
The National, "Born To Beg"
Liam Corcoran, "Out Of This World II"
Ian Dury, "Sex And Drugs And Rock N Roll"
SC Mira, "Breakin' My Skin"
The Little Mermaid, "Part Of Your World"
Coldplay, "Clocks"
Blackstreet, "No Diggity"
RUN-DMC, "King Of Rock"
RUN-DMC, "Down With The King"
RUN-DMC & Aerosmith, "Walk This Way"
RUN-DMC, "It's Tricky"
RUN-DMC, "My Adidas"
Ramones, "Spider-Man (Live)"
Tony Bennett, "The Lady Is A Tramp (Ft. Lady Gaga)"
Roberta Flack, "Ballad Of The Sad Young Men"
Mappe Of, "III. Cerulean"