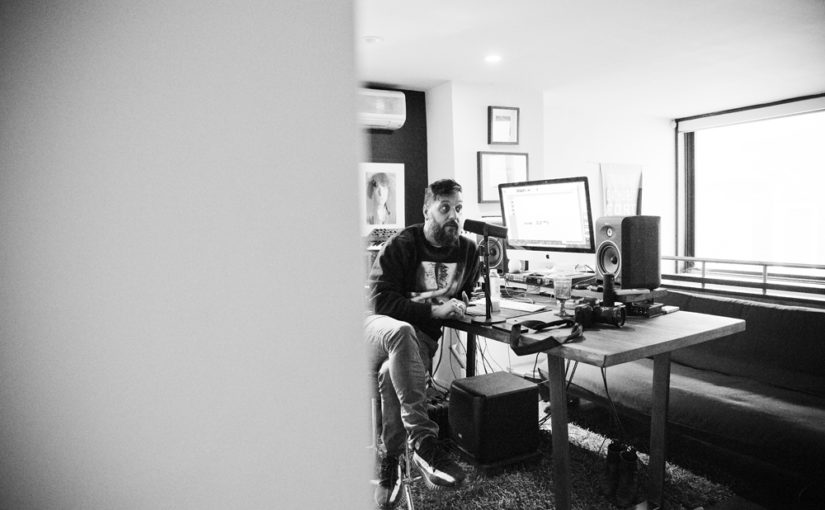 Cherry Glazerr, Dave "Billy Ray" Koster + Jonathan Roy
Cherry Glazerr strips down their fuzz-pop in the House, covering Leonard Cohen and discussing the American presidency. Jonathan Roy visits to explore the evolution of his career, from his father insisting that the NHL will not welcome him to earning close mentorship from Corey Hart.
We celebrate Gord Downie's birthday by sharing an exclusive conversation with The Tragically Hip's longtime tech master, Dave "Billy Ray" Koster. The celebration continues as we revisit HIP30 covers by some of Downie's friends – Barenaked Ladies, Blue Rodeo, The Sadies, Sarah Harmer and The Skydiggers. 
Playlist
Jeff Buckley, "Satisfied Mind"
Thundercat, "Show You (Ft. Michael McDonald & Kenny Loggins)"
Slowdive, "Star Roving"
Mai Lan, "Vampire"
Honey Drippers, "Impeach The President"
Curtis Mayfield, "Hard Times"
AC/DC, "Dirty Deeds Done Dirt Cheap"
Danko Jones, "My Little RnR"
Father John Misty, "Two Wildly Different Perspectives"
BNQT, "Restart"
Lady Leshurr, "Unleashed 2"
Mor Thiam, "Ayo Ayo Nene (Blessings For The New Born Baby)"
Broadway Dance Band, "Go Modern"
Lido Pimienta, "Agua"
ESG, "Erase You"
Sonic Youth, "Youth Against Fascism"
Cherry Glazerr, "Nuclear Bomb (Strombo Sessions)"
Cherry Glazerr, "Nurse Ratched (Strombo Sessions)"
Cherry Glazerr, "I'm Your Man (Leonard Cohen Cover) (Strombo Sessions)"
Led Zeppelin, "White Summer - Mountain Side"
Bert Jansch, "Blackwater Side"
Bill and Joel Plaskett, "Up In The Air"
Sam Patch, "Listening"
Gorillaz, "Hallelujah Money (Ft. Benjamin Clementine)"
Dropkick Murphys, "You'll Never Walk Alone"
Jonathan Roy, "Daniella Denmark (Strombo Sessions)"
Jonathan Roy, "Freeze Time (Strombo Sessions)"
Jonathan Roy, "Loving You (Paolo Nutini Cover) (Strombo Sessions)"
Charlotte Day Wilson, "Work"
Goodbye Honolulu, "Mother to a Brother"
Future Islands, "Ran"
Barenaked Ladies, "Chancellor / Ahead By A Century (Strombo Sessions)"
Sarah Harmer, "Thomson Girl (Strombo Sessions)"
The Tragically Hip, "Are We Family"
The Sadies, "Long Time Running (Strombo Sessions)"
The Skydiggers, "Depression Suite: The Rock (Strombo Sessions)"
Blue Rodeo, "Bobcaygeon (Strombo Sessions)"